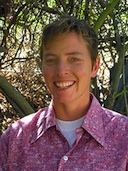 Where am I now?
I am a Board Certified and California and Maryland State Licensed Massage Therapist, Holistic Health Practitioner, and Reiki Master. I am currently pursuing advanced studies in CranioSacral Therapy.
In private practice since 2000, I have also worked in conjunction with Acupuncturists, Chiropractors, and other teachers and healers. I was an Instructor at Mueller College in San Diego from 2006 to 2016.
My modalities include Deep Tissue, Swedish, Reiki, CranioSacral Therapy, Myofascial Release, Trigger Point Therapy, Cupping, and Chair Massage.
I offer therapeutic massage and bodywork that is custom tailored to each client. I specialize in pain relief, stress management, the reduction of scar tissue and adhesions, energy balancing, and the expedited healing of injuries.
How did I get here?
After years of manual labor in the construction trades, on the waterfront, in art museums and galleries, and on the playing fields of amateur sports, I was hurting. As I accumulated injuries, I lost mobility and functionality. Assuming that those were the breaks, I'd worry about my future and quickly slip back into denial.
Fortunately, I had several sessions of high quality massage, acupuncture, and chiropractic that changed my life. It was those experiences that inspired me to pursue a career in the healing arts.
I was very lucky to study with Bill Mueller. In 2005 I completed the Holistic Health Practitioner/Western Studies program at Mueller College, where I received over 1,000 hours of training. In that same year I also received my National Certification through the National Certification Board for Therapeutic Massage and Bodywork (NCBTMB.) I became a Reiki Master in 2006, a Certified Massage Therapist through the California Massage Therapy Council (CAMTC) in 2009, and a Registered Massage Practitioner through the Maryland State Board of Massage Therapy Practitioners in 2018. I am currently pursuing Certification in CranioSacral Therapy at The Upledger Institute.
National Certification Board for Therapeutic Massage and Bodywork #443304-00
California Massage Therapy Council Certificate #2077